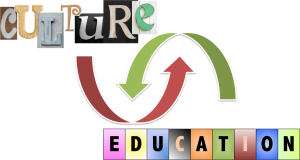 The Institute for Language and Speech Processing has an open call for 7 external collaborators for the purposes of the Greek National Project 'Synthesis'. The call is open till July 18, 2014, 15:00.
Collaboration involves:
Development of a DBMS using international standards and best practices for web applications
Development of interactive multimedia applications and 3D/VR applications
Vocabularies development consulting
Direction of computer games
Development of cross-disciplinary educational activities
Scenario development of computer games
*** The first two vacancies involving DBMS and application development will complement the Xanthi's Research Group.
Extensive call description can be found at the ILSP job vacancies page.
—————————————— Greek version / Ελληνική έκδοση
Το Ινστιτούτο Επεξεργασίας του Λόγου αναζητά 7 συνεργάτες για τις ανάγκες του Εθνικού έργου 'Synthesis'. Η πρόσκληση είναι ανοικτή έως τη 18η Ιουλίου 2014, ώρα 15:00.
Η συνεργασία περιλαμβάνει:
Ανάπτυξη συστήματος βάσης δεδομένων βάσει διεθνών προτύπων και διαδικτυακών εφαρμογών
Ανάπτυξη διαδραστικών πολυμεσικών εφαρμογών και εφαρμογών 3Δ
Ειδικός σύμβουλος για την ανάπτυξη λεξιλογίων
Σκηνοθεσία ηλεκτρονικού παιχνιδιού
Συμμετοχή στην ανάπτυξη διαθεματικών εκπαιδευτικών δραστηριοτήτων
Σενάριο ηλεκτρονικού παιχνιδιού
*** Οι δύο πρώτες θέσεις που αφορούν την ανάπτυξη βάσης δεδομένων και πολυμεσικών εφαρμογών θα συμπληρώσουν την Ερευνητική Ομάδα Πολυμέσων στην Ξάνθη.
Αναλυτική περιγραφή της πρόσκλησης βρίσκεται στη σελίδα ανοικτών θέσεων συνεργασίας του ΙΕΛ.